Events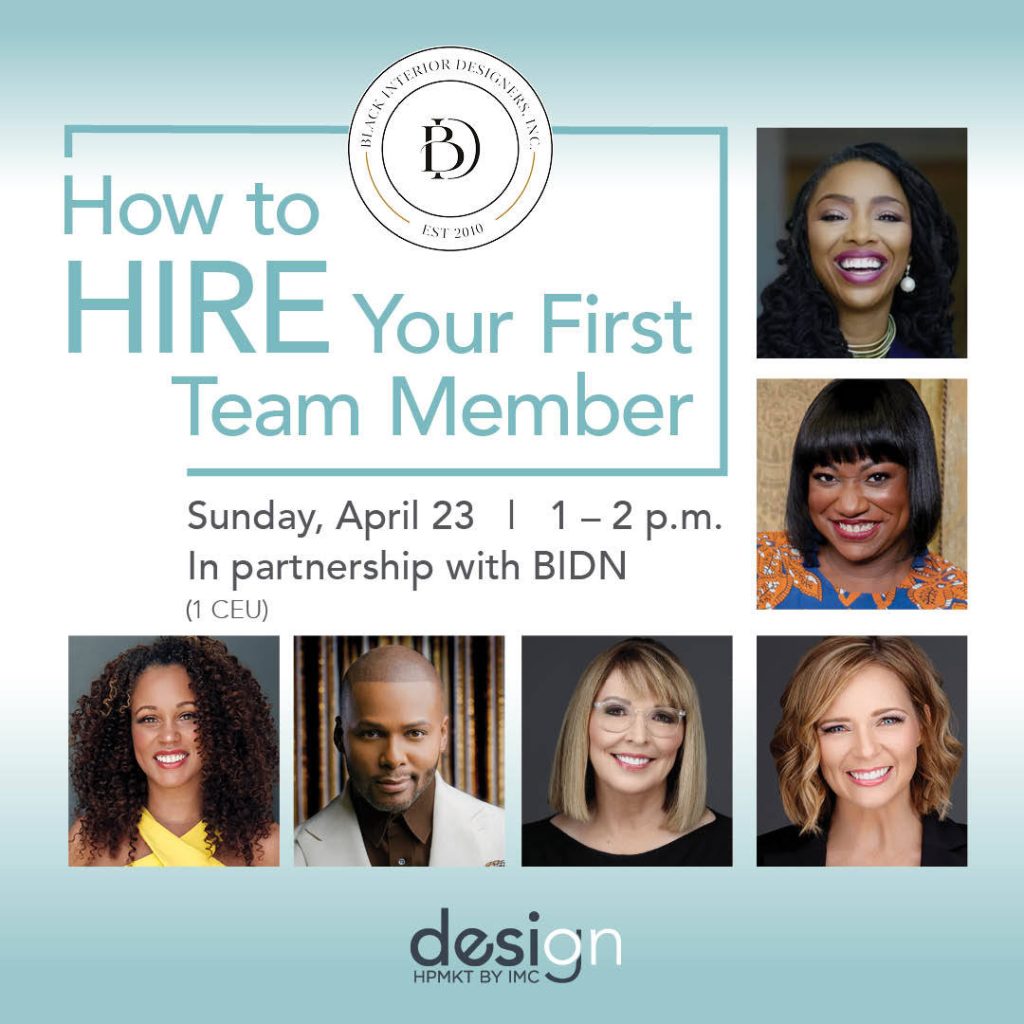 ---
A major milestone in business growth is hiring your first full-time employee. It's a transitory step from self-employment (or "soloprenuer") to business owner. If done correctly, it frees up valuable time to allow business owners to work in a higher, more meaningful capacity. But, many entrepreneurs struggle to know when it is time to hire and how to best prepare for their first hire. Hear from our panel of successful designers on what preparations they made for their first hire. Learn how to calculate when a business is financially ready, how to establish systems that foster efficiencies, how to determine employee benefits, and what tasks are best spent designated to first hires. If you've been considering setting aside interns and part-time help for a full-time hire, this panel is not to be missed.
Panelists include Breegan Jane, TV Host, Interior Designer, Entrepreneur and Philanthropist; Michel Smith Boyd, award winning designer, artist, HGTV TV contributor, product designer and founder/creative director of SmithBoyd Interiors; Nikki Klugh, award-winning interior designer and the principal designer and founder of NIKKI KLUGH DESIGN GROUP, INC.; Cheryl Luckett, award winning designer and founder of Dwell By Cheryl; and moderated by Gail Doby and Erin Weir, founders of The Pearl Collective.
Following the discussion will be a time for networking and refreshments.
Presented by DesignOn HPMKT by IMC in partnership with Black Interior Designers Network (BIDN).